Connecting individuals, care teams, and health organizations
Connecting individuals, care teams and health organizations
Care Team Portal
Digital Health App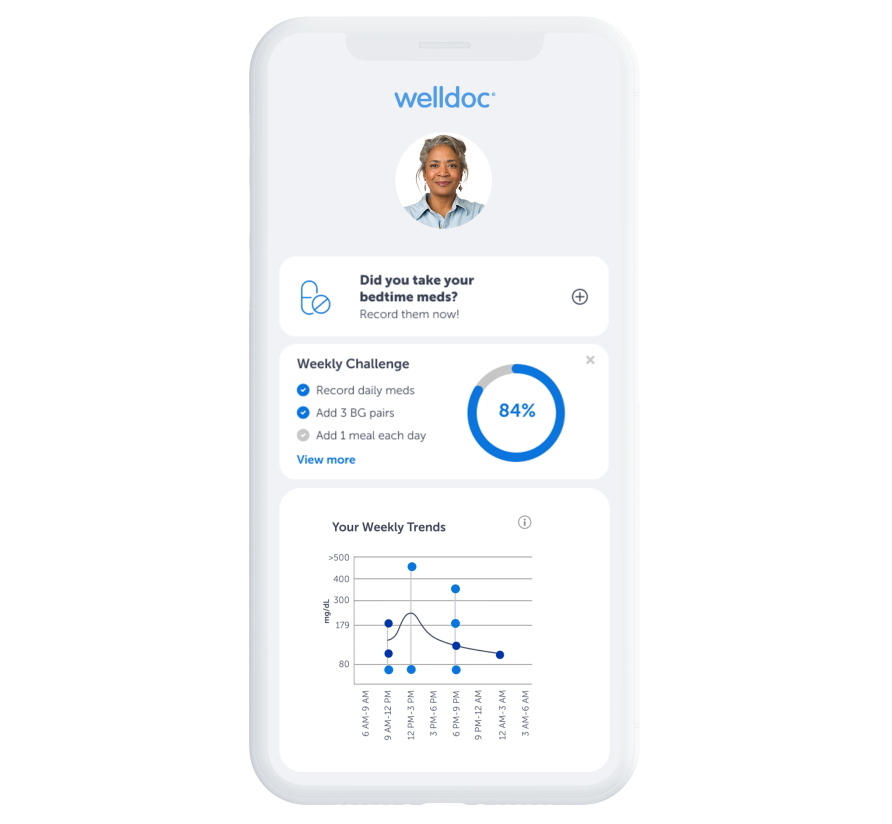 Population Health Reports
Supporting multiple chronic conditions and comorbidities
*Welldoc Diabetes Rx/OTC is an FDA-cleared medical device, intended for use by health care providers and their adult patients with type 1 or type 2 diabetes. For full labeling information, visit welldoc.com. The other Welldoc products are non-FDA-cleared and intended to promote general wellness and education/self-management of various chronic disease states.
Connecting individuals with real-time, digital coaching
The Welldoc Platform supports
When individuals receive real-time, personalized, AI-driven coaching, they tend to be more engaged, making more positive micro-decisions about their daily health.
With seamless access to actionable data and insights, care teams make more timely and informed clinical interventions and decisions — optimizing communication and connection with individuals.
The same data enables health plans and systems to better understand segments of their population, enhance chronic care programs, and optimize outcomes.
Meet our industry-leading AI
The Welldoc Platform is driven by an industry-leading AI-engine that connects siloed data sources to deliver personalized and connected chronic care across multiple conditions and comorbidities.
We connect to multiple devices and data sources
We analyze data across multiple dimensions of health
We translate it for
multiple chronic
conditions and comorbidities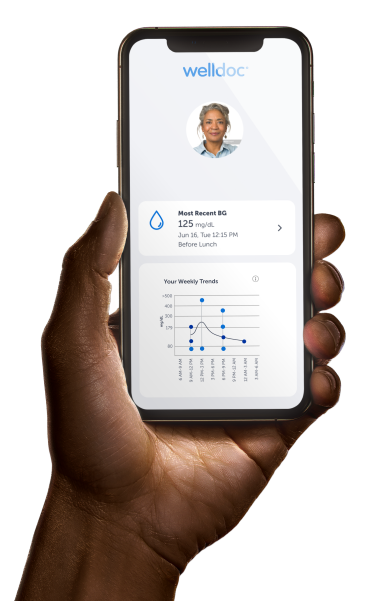 Our AI delivers meaningful and actionable insights. Powered by Welldoc's IDEA Framework, it is built to Inform, Discover, Extrapolate and Adapt.
Scalability & Integration