Holidays that are centered around sharing food aren't always easy for someone with diabetes. Welldoc's Registered Dietitian says the good news is with just a few minor tweaks and using some creative diabetes-friendly recipes, you can enjoy the holidays.
With Thanksgiving being a major food holiday, we're sharing some healthy recipes and ideas for your Thanksgiving menu.
Healthy Thanksgiving Recipes: Side Dish Swaps
Low-Carb Green Bean Casserole
There's always someone who loves Green Bean Casserole! Peace Love and Low Carb gives the traditional dish a makeover by using fresh green beans, mushrooms, and onions.
Cauliflower Stuffing
For all those cauliflower lovers out there, this low-carb version of stuffing is full of flavor. Bonus: cauliflower is in-season! A half-cup serving is estimated to have about 7 g of carbs.
Toasted Pine Nut Herb Pumpkin Muffins
Swap out dinner rolls for these gluten-free pumpkin muffins. Made with cashew meal, tapioca flour, and coconut flour. The pumpkin puree keeps them moist and packs them with vitamin A and fiber.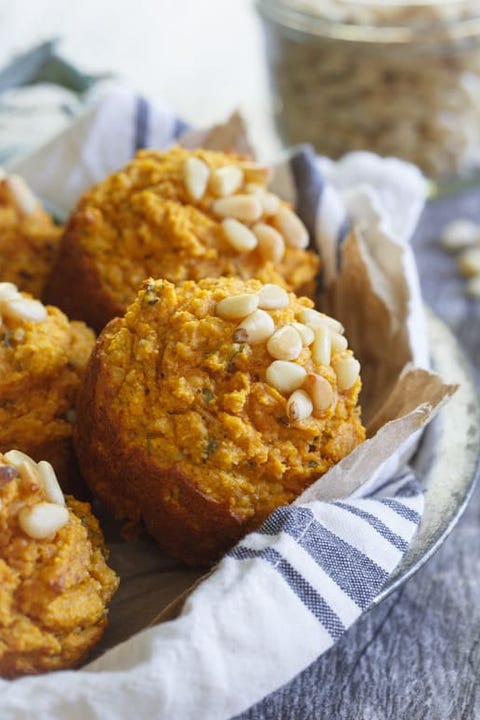 Healthy Thanksgiving Recipes: Dessert Recipe Swaps
Pumpkin Pie
Eating Well gives a recipe for Pumpkin Pie that has cinnamon, nutmeg, and ginger in the pastry to give more flavor. They also give tips on how to use a sugar substitute.
Pecan Pie Cheesecake
Even if you're not following the keto diet, I like how the crust uses pecans. The comments also give great feedback and finding the right sugar alternative for you is helpful.
Thanksgiving tips for diabetes
Keep in mind, the focus of Thanksgiving is enjoying time with friends and family. Food is a big part of that so enjoying what you eat can certainly be part of the holiday.
Our thoughts and moods can affect our relationship with food and our body. Give yourself time to think about the foods you enjoyed and why you enjoyed. This thought process can create positive emotions around your meal, leading to intuitive choices in the future.